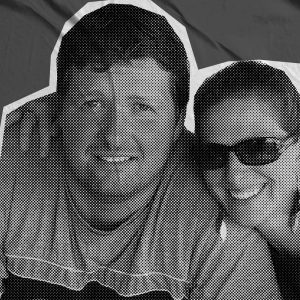 Ep 98: Murder in the Red Shed
In November 2018, 43-year-old Todd Mullis called 911, telling the dispatcher that his wife, 39-year-old Amy Mullis, had fallen on a corn rake at their family farm. But when the injuries didn't match that scenario, investigators quickly realized that Amy had been murdered. But was Todd really the killer?
Sponsors in this episode:
Best Fiends – Download Best Fiends FREE on the Apple App Store or Google Play.
Madison Reed – Get ammonia–free, multi-tonal hair color delivered to your door for less than $25. Get 10% off plus free shipping on your first color kit. Go to Madison-Reed.com and use code COURTJUNKIE.
Rothys – Go to Rothys.com/COURT to get your new favorite flats.
Third Love – Go to ThirdLove.com/COURT now to find your perfect-fitting bra, and get 15% off your first purchase.
The RealReal – Consign with The RealReal today and earn up to 85% commission plus site credit. Go to TheRealReal.com.