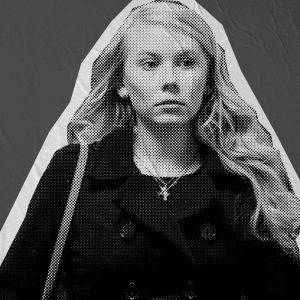 Ep 96: The Brooke Skyler Richardson Case (Part 2)
When 18-year-old Brooke Skylar Richardson went to the doctor for a routine checkup, she learned that she was pregnant and was due to give birth in a matter of weeks.
Just nine days later, she gave birth to a baby she says was not alive, and then concealed the body. Prosecutors claim she killed the baby in order to hide the pregnancy from her friends and family.
In Part 2, you'll hear what happened at Skylar's trial.
Sponsors in this episode:
Joybird – Joybird creates furniture that matches your own fearless style. Go to joybird.com/COURT and receive an exclusive offer for 25% off your first order by using the code COURT.
Madison Reed – Court Junkies can get 10% off plus free shipping on your first color kit. Go to Madison-Reed.com and use code: COURTJUNKIE.
SimpliSafe – With SimpliSafe, you get comprehensive protection for your home. Visit SimpliSafe.com/COURT for FREE shipping and a 60-day risk free trial.
The RealReal – The leading reseller for authenticated luxury consignment. Consign with The RealReal today and earn up to 85% commission plus site credit. Go to TheRealReal.com.
EXPEDITIOUSLY with Tip 'TI' Harris – On PodcastOne, Apple Podcasts, and many other podcast apps, so you can get new episodes every week.