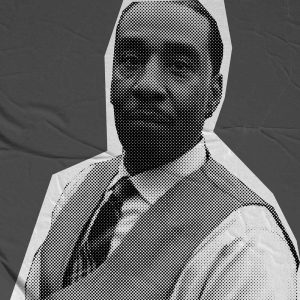 Ep 80: 32 Years – The Darrell Jones Case
On November 11, 1985, 43-year-old Guillermo Rodrigues was shot and killed in a restaurant parking lot in Brockton, Massachusetts. Police quickly zeroed in on 18-year-old Darrell Jones, who was adamant that he was innocent. In 1986, Darrell was convicted of murder and would spend the next 32 years in prison. In 2016, his conviction was vacated and he was released, but his nightmare was far from over when prosecutors decided to retry him.
In this episode, I speak with Lisa Kavanaugh, Darrell's attorney with the Massachusetts Innocence Project.
Sponsors in this episode:
Policygenius – Policygenius is the easy way to shop for life insurance online. In minutes, you can compare quotes from top insurers to find the right amount of coverage at the best possible price.
True & Co. – Try the original True Body bra from True & Co. today with free and easy returns. Save 15% now when you go to Trueandco.com/junkie and enter the code: JUNKIE.
Simple Contacts – Get $20 off your contacts at simplecontacts.com/junkie20 or enter code JUNKIE20 at checkout.