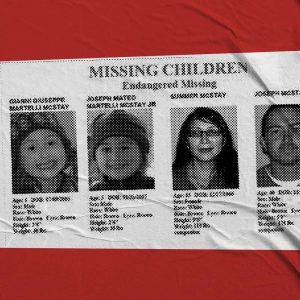 Ep 139: The Trial of Chase Merritt (Part 1)
How does a family of four just disappear, seemingly off the face of the Earth? That's what happened in Fallbrook, California in February 2010, when the McStay family suddenly disappeared from their home. This episode covers the circumstances of their disappearance and the investigation that followed.
Sponsors in this episode:
Madison Reed – Get 10% off plus free shipping on your first Color Kit when you go to Madison-Reed.com and use code COURT.
Best Fiends – Download Best Fiends FREE on the Apple App Store or Google Play.
Ritual – Get 10% off during your first 3 months. Visit Ritual.com/COURT today to get started.
Policygenius – Policygenius makes finding the right life insurance a breeze. In minutes you can compare quotes from the top insurers to find your best price. Visit policygenius.com.
NetSuite – Let NetSuite show you how they'll benefit your business with a FREE Product Tour at NetSuite.com/COURT.