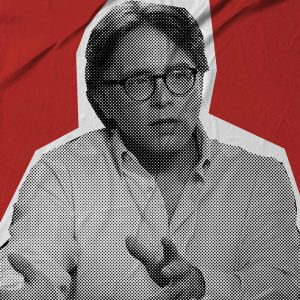 Ep 137: NXIVM – In the Organization
In 2019, Keith Raniere, one of the founders of NXIVM, a self-proclaimed self-help organization, went to trial for federal crimes including, extortion, forced labor, sex trafficking, fraud, and the production and the possession of child pornography. There have been numerous articles and documentaries made about this scandal, but in today's episode, we look at the testimony of Lauren Salzman, who struck a deal with prosecutors and agreed to testify against Keith.
Note: Everything in this episode is based on what the jury heard from Lauren's testimony. In my haste, I mispronounced the secret society, DOS. It's been quite a hectic week, so please forgive me.
Sponsors in this episode:
Talkspace – To match with your perfect therapist, go to Talkspace.com
or download the app. Make sure to use the code COURT to get $100 off your first month.
Madison Reed – Get 10% off plus free shipping on your first Color Kit when you go to Madison-Reed.com and use code COURT.
Man Crates – Check out an endless selection of personalized gifts the guys in your life will love and their best discounts available at ManCrates.com/COURT.
Pluto TV – Download the free Pluto TV app for Android, iPhone, Roku, and Fire TV and start streaming now.
NetSuite – Let NetSuite show you how they'll benefit your business with a FREE Product Tour at NetSuite.com/COURT.