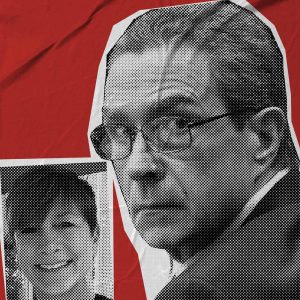 Ep 109: The Arrogant Killer
Someone was watching as 56-year-old Jennifer Fulford ran errands on the morning of September 27, 2017. Her body was found days later. At trial, the main suspect insisted on taking the stand, and adamantly told the court that even though he killed her, someone else was to blame.
Sponsors in this episode:
Best Fiends – With over 100 million downloads and tons of five-star reviews, Best Fiends is a must-play! Download Best Fiends FREE on the Apple App Store or Google Play.
Madison Reed – Court Junkies can get 10% off plus free shipping on their first Color Kit by going to Madison-Reed.com and using the code COURT.

Ritual – Visit ritual.com/COURT for 10% off during your first three months. – White Castle – Pick up their crave-worthy White Castle sliders in freezer aisles at grocery stores nationwide. You can also check out some great recipes at whitecastle.com.
NetSuite – Receive your FREE guide, "Managing Business Uncertainty" and schedule your FREE Product Tour at NetSuite.com/COURT.