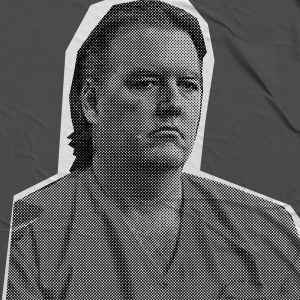 Ep 106: The Death of Jordan Davis: The Loud Music Trial
It was Black Friday 2012, and 17-year-old Jordan Davis was sitting with friends in a parked car outside a gas station in Jacksonville, Florida. They were playing loud music, while waiting for their friend, who had gone inside the store. Within minutes, gunshots rang out and Jordan was shot and killed.
At the high-profile trial, Jordan's killer, 45-year-old Michael Dunn, claimed he feared for his life, after getting into an argument with Jordan over the loud music. But would the evidence support his self-defense claim?
Researched and written by: Kathleen McWilliams
Sponsors in this episode:
CAUSEBOX – Go to causebox.com/Courtjunkie and use the code COURTJUNKIE to get your first box for 30% off.
Madison Reed – Court Junkies can get 10% off plus FREE SHIPPING on their first Color Kit by visiting Madison-Reed.com and using code COURT.
NetSuite – Schedule your FREE Product Tour and receive your FREE guide – "Six ways to run a MORE PROFITABLE Business" at NetSuite.com/COURT. –
Policygenius – Policygenius makes finding the right life insurance a breeze. In minutes you can compare quotes from the top insurers to find your best price. Visit policygenius.com.
Launchpad – Sign up at LaunchpadDM.com to launch and host your new or existing podcast.
They Walk Among Us Podcast – Listen on ACAST or wherever you listen to podcasts.