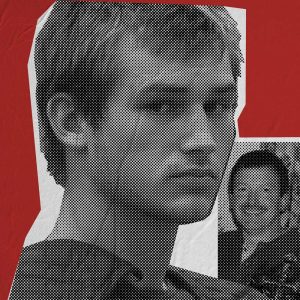 Ep 101: The Gas Station Robbery (Logan Sinclair Trial)
In November 2015, a robbery took place inside a Sunoco gas station in Parma, Ohio, that would leave one person dead, and another shot multiple times. The robber was arrested and charged with aggravated murder, but would argue in court that what happened wasn't murder.
Sponsors in this episode:
Lightstream – If you apply now, you can get a special interest rate discount and save even more. Go to Lightstream.com/COURT.
Policygenius – Policygenius makes finding the right life insurance a breeze. In minutes you can compare quotes from the top insurers to find your best price. Visit policygenius.com.
The RealReal – Consign with The RealReal today and earn up to 85% commission plus site credit. Go to TheRealReal.com.
ThirdLove – Go to ThirdLove.com/COURT now to find your perfect-fitting bra and get 15% off your first purchase.
NetSuite – Schedule your free demo and receive their FREE guide, "Seven Key Strategies to Grow Your Profits" at NetSuite.com/COURT.