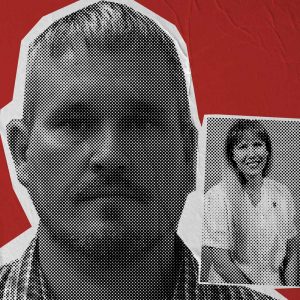 Ep 87: The Ominous Warning
In January 2006, a 33-year-old mother of three was found dead in her home after being involved in a contentious custody battle with the father of her young son. That father seems to have an airtight alibi, but one of his friends doesn't. Will justice be served in this case and will Melissa's killer be convicted?
Sponsors in this episode:
Best Fiends – Engage your brain with fun puzzles and collect tons of cute characters too! Best Fiends is a 5-star rated mobile puzzle game on the Apple App Store and Google Play. Download it now for FREE.
NetSuite – Download your FREE guide, "Seven Key Strategies to Grow your Profits" at NetSuite.Com/COURT.
The Real Real – Shop from designers like Louis Vuitton, Gucci, Rolex, Cartier and hundreds more, at up to 90% off retail. Shop in-store, online, or download the app, and get 20% off select items with the promo code REAL. 
The Mysterious Mr. Epstein Podcast – When Jeffrey Epstein died in his jail cell this summer, he left behind a trail of crime and corruption. But who he was, how he made his money, and how he got away with so many crimes remained a mystery. Subscribe to The Mysterious Mr. Epstein on Apple Podcasts, Spotify or wherever you're listening now.