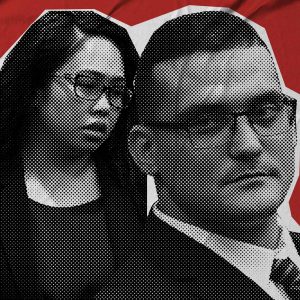 Ep 204: The Retrial: Kathrine Magbanua (Part 2)
In July 2014, Dan Markel, an FSU law professor, was gunned down in his driveway in Tallahassee, Florida. The investigation led police to the discovery of a nasty divorce, wealthy former in-laws, and a murder-for-hire so complex that the investigation continues to this day.
Back in Episode 93, I covered the trial of two of the defendants – Sigfredo Garcia and Katherine Magbanua. While Sigfredo was convicted, the jury couldn't decide on Katherine's involvement. In this episode, Katherine goes to trial again, and this time, more evidence and more allegations, surface.
Sponsors in this episode:
Shopify – Go to Shopify.com/CourtJunkie for a FREE 14-day trial and get full access to Shopify's entire suite of features.
Progressive Insurance – Visit Progressive.com to get a quote with all the coverages you want, so you can easily compare and choose.
Freshly – Right now, you can get $125 off your first five orders at freshly.com/COURT.