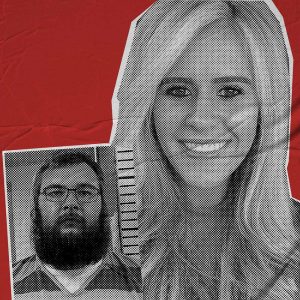 Ep 183: The Murder of Sydney Sutherland
In August 2020, 25-year-old Sydney Sutherland went jogging. She was never heard from again.
Thank you to Mitch McCoy for speaking to us about this case.
Sponsors in this episode:
Peloton – For a limited time, try the Peloton App free for 2 months, then $12.99/month after. New Members only. Visit onepeloton.com/app to learn more.
Redeeming Love Movie – To find tickets to a theater near you, visit RedeemingLoveMovie.com.
Betabrand – Get 30% off your Betabrand order when you go to Betabrand.com/COURT.
Progressive Insurance – Visit Progressive.com to get a quote with all the coverages you want, so you can easily compare and choose.
Families Who Kill – Follow Families Who Kill: The Donut Shop Murders on Apple Podcasts, Amazon Music, or you can binge all six episodes ad-free by subscribing to Wondery Plus in Apple Podcasts or the Wondery App.