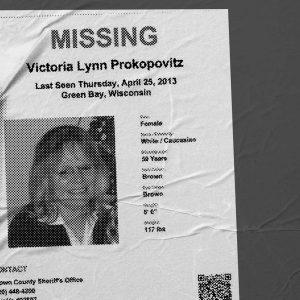 Ep 155: The Disappearance of Vicki Prokopovitz
Vicki Prokopovitz disappeared from her home in April 2013, and has never been located. Investigators, however, believe she was murdered, and they believe they know who did it. But at the suspect's trial, could they prove their theory?
If you or someone you know is having suicidal thoughts, please consider reaching out for help.
Researched and written by: Polly Kotowski from Law & Crime.
Sponsors in this episode:
Madison Reed – Get 10% off plus free shipping on your first Color Kit when you go to Madison-Reed.com and use code COURT.
NetSuite – Schedule your FREE Product Tour RIGHT NOW at NetSuite.com/COURT.
LifeLock – Join today by going to LifeLock.com/COURT to save up to 25% off your first year.
Straight Talk Wireless – With Straight Talk Wireless, you can get a Samsung Galaxy A51 for just $199. Plus, get the $45 unlimited talk, text, and data plan with NO contract on America's best networks for up to 50% less.
Fitish – Try Fitish and get 15% off your order by using the code COURT15 at Fitish.com.