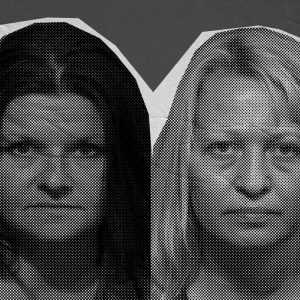 Ep 119: A Likely Friendship
Kimberly Boone and Anita Smithey, both accused of crimes against their husbands, formed a friendship while in jail and waiting for their cases to go through the system. This episode is a bit different than normal, as we take a look at each of their cases and the friendship that evolved from them.
NOTE: This episode contains accusations of sexual violence. Listener discretion is advised.
Sponsors in this episode:
Rothys – Check out the amazing shoes and bags available right now at Rothys.com/COURT.
Best Fiends – With over 100 million downloads and tons of five-star reviews, Best Fiends is a must-play. Download for FREE on the Apple App Store or Google Play.
Policygenius – Policygenius makes finding the right home insurance a breeze. In minutes you can compare quotes from the top insurers to find your best price. Visit policygenius.com.
NetSuite – Receive your FREE guide – "Seven Actions Businesses Need to Take Now" and schedule your FREE Product Tour – at NetSuite.com/COURT.
Sunsoil – Get 30% off your first order by going to Sunsoil.com/junkie.